Scholarships For Indian Students
Overseas educational consultancy based in India.
Reasons to Study in Ireland
Global Rank – Top 2.5% of Universities
Majority of the Master's Program offered by the Universities are Internationally recognized.
Life Style – Part time employment opportunities
Be it a Job On/Off campus, you can earn a minimum of 11.3 euros per hour.
Graduate Visa – 2 Years to find a Job
Irish law allows you to stay in Ireland for 2 years after completing the Masters in Ireland to find a full time permanent Job.
Affordable Tuition Fee – With high quality of the education.
Compared to the US and UK, the tuition fees is lesser.
Job Market – Always growing
With Brexit, Ireland became the only English speaking country in Europe and this means, all the fortune 500 companies in Ireland have expanded their operations in Ireland.
Security – Ireland Puts safety first.
Ireland remains one of the most peaceful countries in the world for an Immigrant. They have strict laws ensuring the safety and security of the students and foreigners.
Citizenship – Less cumbersome
You can get a citizenship in as minimum as 5-6 years of living in Ireland.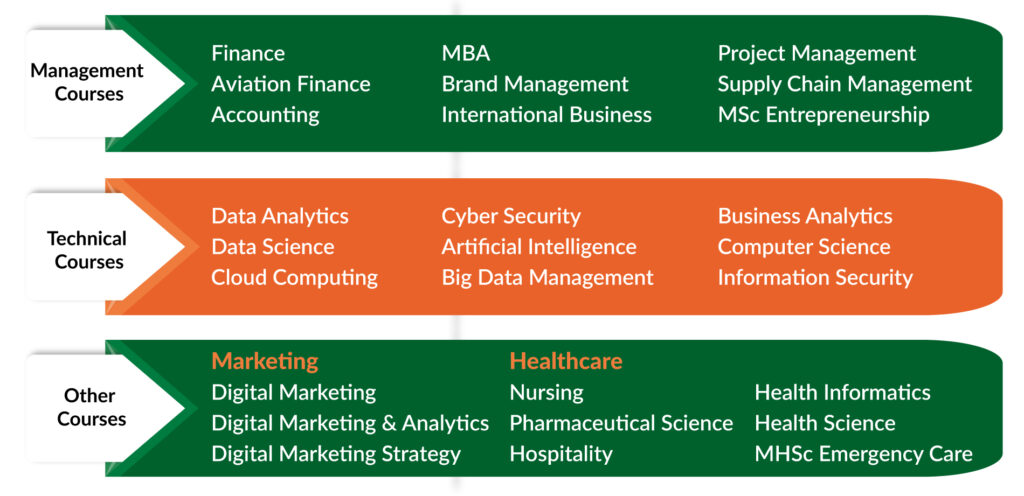 Have Questions about choosing a course (or)Struggling to make a decision
It's normal for students to be worried as they get close to filing their applications and in that time, You don't have to call your consultant, you can call our director & clarify it yourself.
Look at some of our Google reviews all about our director Mr.Sandeep who personally guided them during the difficult times.
I would like to take this opportunity to thank and appreciate Mr. Sandeep and his team for being a good support throughout my Ireland visa process. I had a Canada study visa refusal. In spite of that I have secured the Ireland study visa. I completely owe this success to the Study Ireland team. Mr. Sandeep was always available to me at any point of time to clarify my doubts regarding the Visa process. I just used to ping him or make a call and he used to respond to me immediately. I am really inspired not only by his professional approach but also a kind of person he is. Whenever I felt low because of my Canada study visa rejection, he encouraged me with this positive words. Thanks a million Study in Ireland team..I would never forget this help and I strongly recommend Study Ireland to all the higher studies aspirants across the globe..
A big thanks to SDOC Chennai! I was afraid and doubtful in applying for study visa due to some gap in my studies. But Sandeep sir did it effortlessly. I am very much grateful to him, who was there whenever I had queries. He guided me throughout the application process. He was quite sure with my case from the beginning and always helped me to be positive whenever I lost hope. He is very professional and hard working person. All work done over the phone effortlessly cause I live far away from Chennai. I would highly recommend SDOC Chennai to all perspective students who wants their dreams come true..!! Thanks a million Study in Ireland team..I would never forget this help and I strongly recommend Study Ireland to all the higher studies aspirants across the globe..
Why Choose Study in Ireland
Relationships – Healthy tie-ups with all the Universities

With the trust, we have built over the years with these universities, we hold an advantage in admissions and scholarships to Study in Ireland.
Personal Experience – Our Director (Sandeep) lives in Ireland.
Our Director (Mr. Sandeep), like you was once a student who wished to study in Ireland, and after 8 years he now has a Masters and citizenship in Ireland. He can personally guide you all with his experiences and the knowledge of the local in all areas.
Visa Success Rate – 100%
We have processed over 1000+ applications so far and we have a 100% Visa success rate.
Scholarship Assistance – We push beyond your expectations.
Over 75% of our students have got scholarships upto 50% scholarship on the course fee.
On Time application submission
Having strong experience in this field allows us to submit our applications on time and the healthy relationships with the universities gives our the students the priority they need.
Course and University Guidance
We can guide you choosing the right university and the right course according to your profile and your budget.
SOP and LOR Preparation
It is important to have the best possible SOP's and LOR's for your profile to get into the best universities. We can totally help you with it.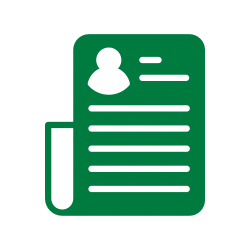 Resume/CV Preparation
One of the important documents in the application process is the ability to sell our profile with a good CV. We can help you with it.
Educational Loan (No Interest Options)
We go an extra step to make sure our students are able to get the right educational loan and assist them with different options.
College and Visa Application
We make sure to validate the documents multiple time and make sure our students aren't stressed.
Health Insurance
Health Insurances are mandatory in Ireland and We make sure that our students get the best possible health insurance.
Accommodation in Ireland
Our Director Resides in Ireland and we have our old students as well, so make sure you find a place.
Contacts of Existing Students
We make sure that our students get the contacts of old students from the universities and ensure to create a good relationship between them.
How Our Students Benefit?
75% of our students have got scholarships upto 75% on the course fee. Having relationships with the university and knowing when and how and what scholarships to apply for really helped our students.
Get Scholarships by Applying through us Now.
Don't let that kill your dream to Study in Ireland.
We can guide you on what you need to do and can explain you on the other options that you have.
Fly from India to Ireland Now.